Welcome!
Welcome to a space where your story counts and you get to tell it safely, where you will be listened to with empathy, and where you get the chance to rewrite the story that you have been telling yourself. Have you ever considered that this story might not be serving you well anymore?
Or perhaps it's time to write the next chapter in a way that fills you with hope for the future.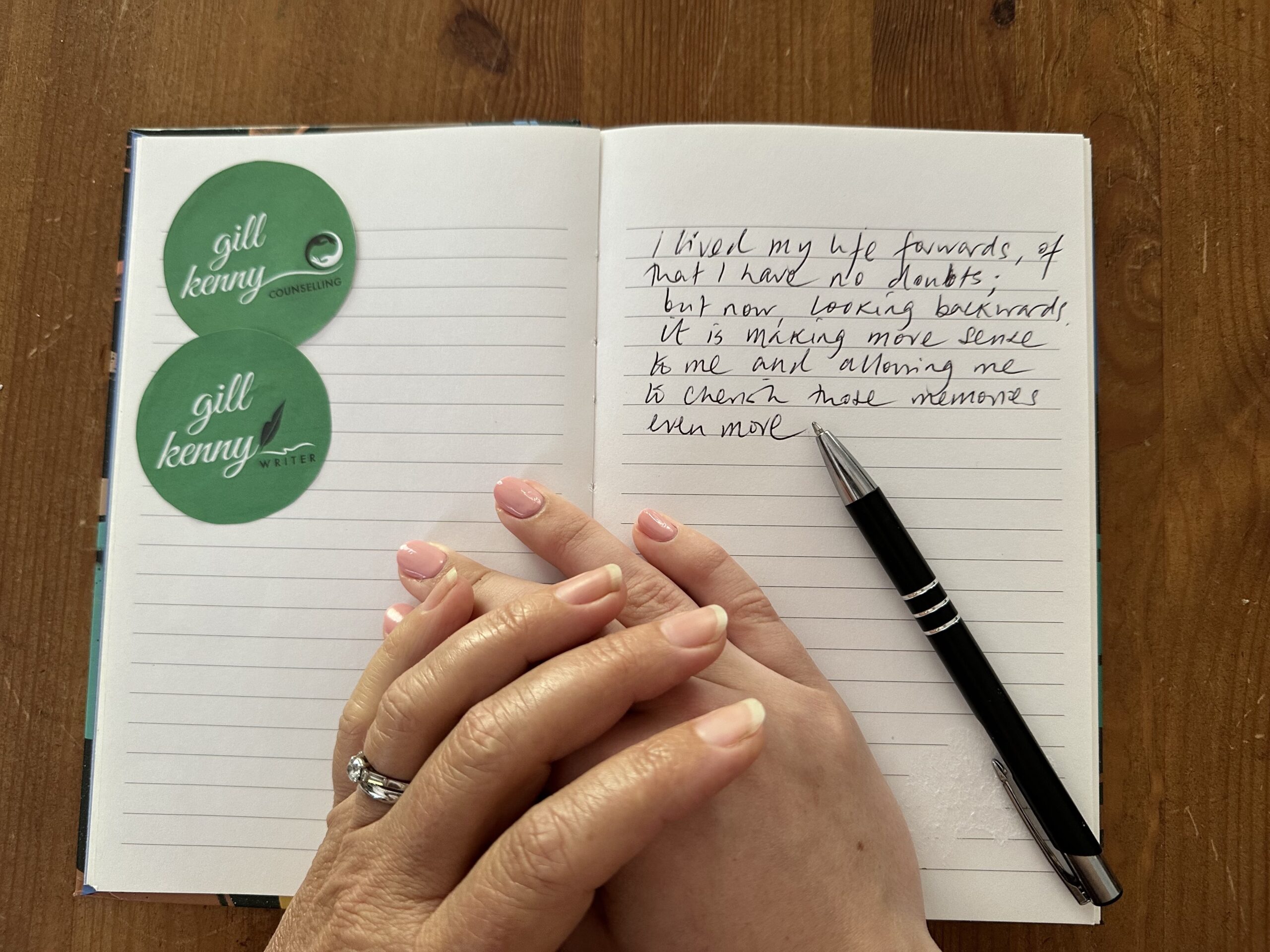 Everyone has their own unique story, and I am here to listen with a trained ear, a warm heart and a compassionate approach to counselling that is free of all judgement. 
I work with people of all ages and backgrounds and can see you at my private practice in Western Australia or in the comfort of your own home. I also offer a 'walk & talk' service. Alternatively, sessions can be conducted by phone or by virtual meeting such as Microsoft Teams.
CARE & CONFIDENTIALITY ASSURED
My Mission
As your counsellor, my mission is to help you figure out what you can do to live the life you desire. I will do this with a genuine belief in your own abilities, expertise, and strengths that will enable you to make the kind of choices that will serve you best and empower you to live a life where you strive and thrive. 
Together in compassionate conversation we can make a difference to your life, one word at a time.
Gill Kenny, Writer & Counsellor
Services offered
Personal counselling provides clients with a safe space to share personal challenges and find solutions using tried and tested therapeutic techniques.
Anxiety and Depression counselling uses CBT and other techniques to gently guide clients to find strengths that are innate within them to bolster them during times of worry and sadness.
Addiction Behaviour counselling calls on my own lived experience of addiction and subsequent recovery and training to help clients to free themselves of the things that hold them back in life. Using techniques such as Motivational Interviewing and Acceptance & Commitment therapy I help my clients to decide what changes they want to make and support them in setting goals to achieve these changes.
Fees
Counselling sessions range from 60 to 90 minutes in length, depending on personal preference.
Sessions cost $120 for 60 minutes or $170 for 90 minutes payable on the day of your session.
In Australia, counselling is currently not eligible for rebates through healthcare funds or Medicare. Fees are therefore kept to an affordable level which is comparable to the out-of-pocket expense incurred through seeing a mental health practitioner via the Medicare system.
All fees are in Australian dollars or equivalent.
About Gill Kenny, Counsellor
Gill's qualifications include:
Diploma of Counselling
Diploma of Reflexology
Certificate in Narrative Therapy
Certificate IV in Youth Work
Certificate in Applied Suicide Intervention Skills (ASIST)
Certificate of Accreditation by Mental Health First Aid Australia
SMART Recovery Australia Certified Facilitator
Registered with the Australian Counselling Association